Fellow pilots! N173CD is back from the avionics shop. All issues have been taken care of and I completed a successful test flight today.
The Garmin G5 pilot guide can be found here.
You can enable GPSS through the G5 (push the rotary knob, turn right until you select GPSS and click again to enable/disable).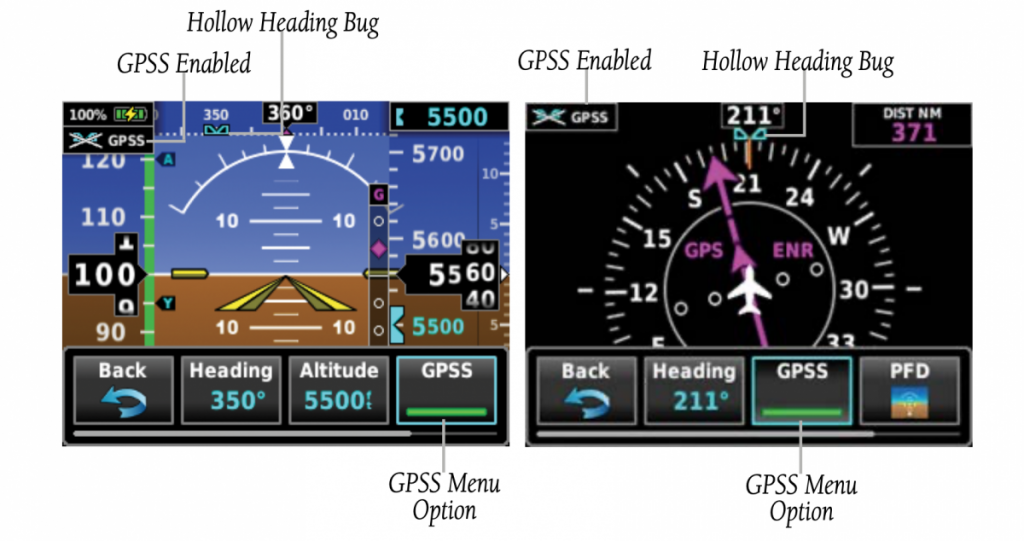 Here is a little cheat sheet for the different combinations of modes between G5 and autopilot and what you should expect.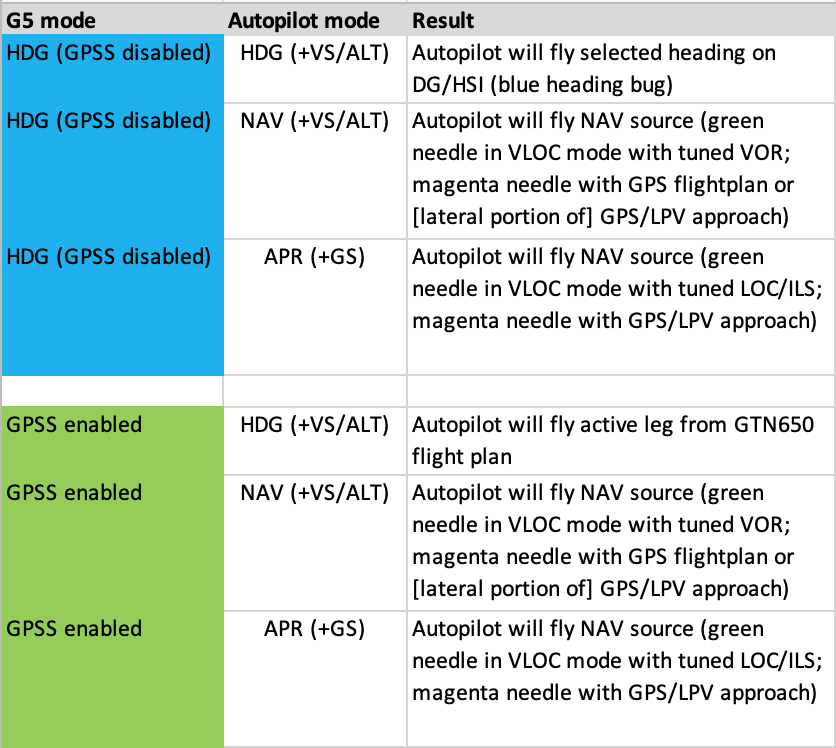 With GPSS enabled, you can fly the lateral portion of a GPS/LPV approach if the approach has been loaded and activated. In this case, when going 'missed', the autopilot would also fly the published hold. Make sure you train this with your CFI if you haven't done this before.
This is a really sweet cross-country setup. Can't wait to see the schedule fill up, now that the plane is back!
Let me know if you have any questions.
Thanks,
Phillip