Happy Ney Year! 🥳
With 2020 in the rear-view mirror, not everything is back to the 'old' normal yet, but a 'new' normal is on the horizon. Where 2020 went worse from month-to-month, I think a lot points towards 2021 being the year of the rebound – and things getting better on a month-to-month basis. I am certainly looking forward to taking trips again, either for lunch or for weekend get-aways. N173CD is a fantastic platform for your cross-country trips to Hemet, Palm Springs or Santa Barbara (1-2 hours), Las Vegas, Grand Canyon or Sedona (2-3 hours) or to the Bay Area, Napa or Sonoma (3-4 hours). And it is especially, if you want to avoid crowded airport terminals and middle seats.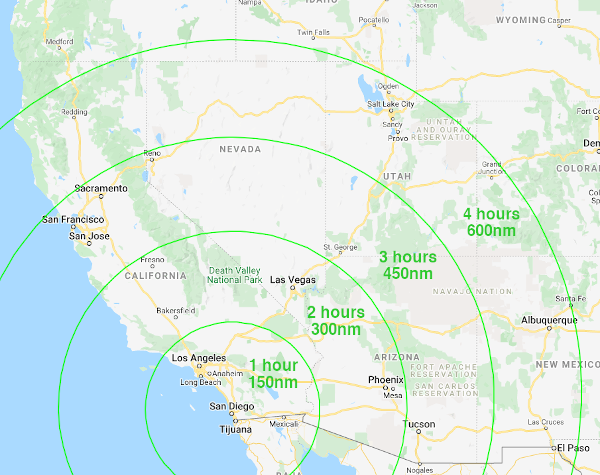 If you fly N173CD for at least 15 hours in any 90 day period, you are eligible for a refund of $50 per hours (hobbs). There is no signup or upfront fee required and also no limit on how much refunds you can earn. The only thing you need to do is fly – and ask for the refund to be processed. With this discount, your effective $/nm will be 25% more affordable than other comparable club planes – allowing you to take more trips, be more proficient or work on a new rating and be a better pilot.
---
$100 🍔
Tell us about your favorite lunch spots! Send us your recommendations and stories (food pictures included!) to info@n173cd.com and we will publish them here as inspiration for others.
---
Things you didn't know
After more than 2 years of ownership, I still find things about the plane that I didn't know before. Some things can be really useful to your mission, so I thought I share them here.
Did you know that the back seats fold over and allow for transporting bulkier cargo, e.g. bikes for your trip to Catalina or golf clubs for your trip to Palm Springs?
The procedure to fold over the seats is quick and simple. From the baggage compartment, locate and remove the detent pins that secure the backrest and push the seats forward. Also make sure that the bolts are installed after you return from your trip. And always make sure the bolts are installed during your pre-flight if you carry passengers in the back seats, in case a previous pilot forgot to reinstall the bolts. This is not a maintenance task, so any PIC can perform the removal/installation of the bolts. Here are some pictures for illustration:
CAUTION: Detent pins must be installed when occupants are seated in the passenger seats.
Please exercise maximum caution when loading bulkier items through the passenger door and don't scratch the inside or outside of the plane when loading/unloading.
---
Friendly reminder
..to not walk outside the wing walk area – and to never step on the flaps. It's called "wing walk" for a reason. Thanks!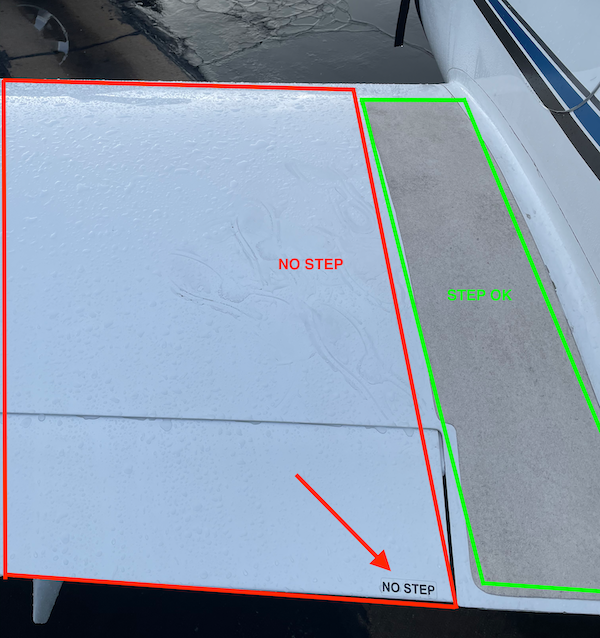 ---
Here is your reminder to always book a standby schedule, even if your plans are not firm yet and may change. Lots of schedules get cancelled or rebooked. The odds are always in your favor.
Book your schedule today! Thanks for flying N173CD!
Happy Landings!
Phillip