News
"Pull early, pull often" is the secret battle cry for all Cirrus pilots – and always the right response when being challenged by a fellow Bonanza driver who might disagree about the usefulness of the "Special Purpose Equipment" as the POH refers to CAPS. There are without a doubt two sides to the argument: Does CAPS lead people to abandon the plane too early? Are the situations in which CAPS is being used avoidable – through more careful flight planning? Does CAPS encourage pilots to make close calls and fly into marginal conditions they wouldn't dare to fly into without it? Or is it just the type of life insurance that is absolutely worth having when the engine quits on a night flight, let's say at the JLI VOR? Kidding and controversy aside, the numbers speak for themselves. I came across the attached photos in another message board. There were probably more interesting pieces in the presentation that weren't part of the (leaked?) screenshots, but I couldn't find a full publication from Cirrus will release this at some point. I'll keep my eyes open for it.
---
That Elusive $100 🍔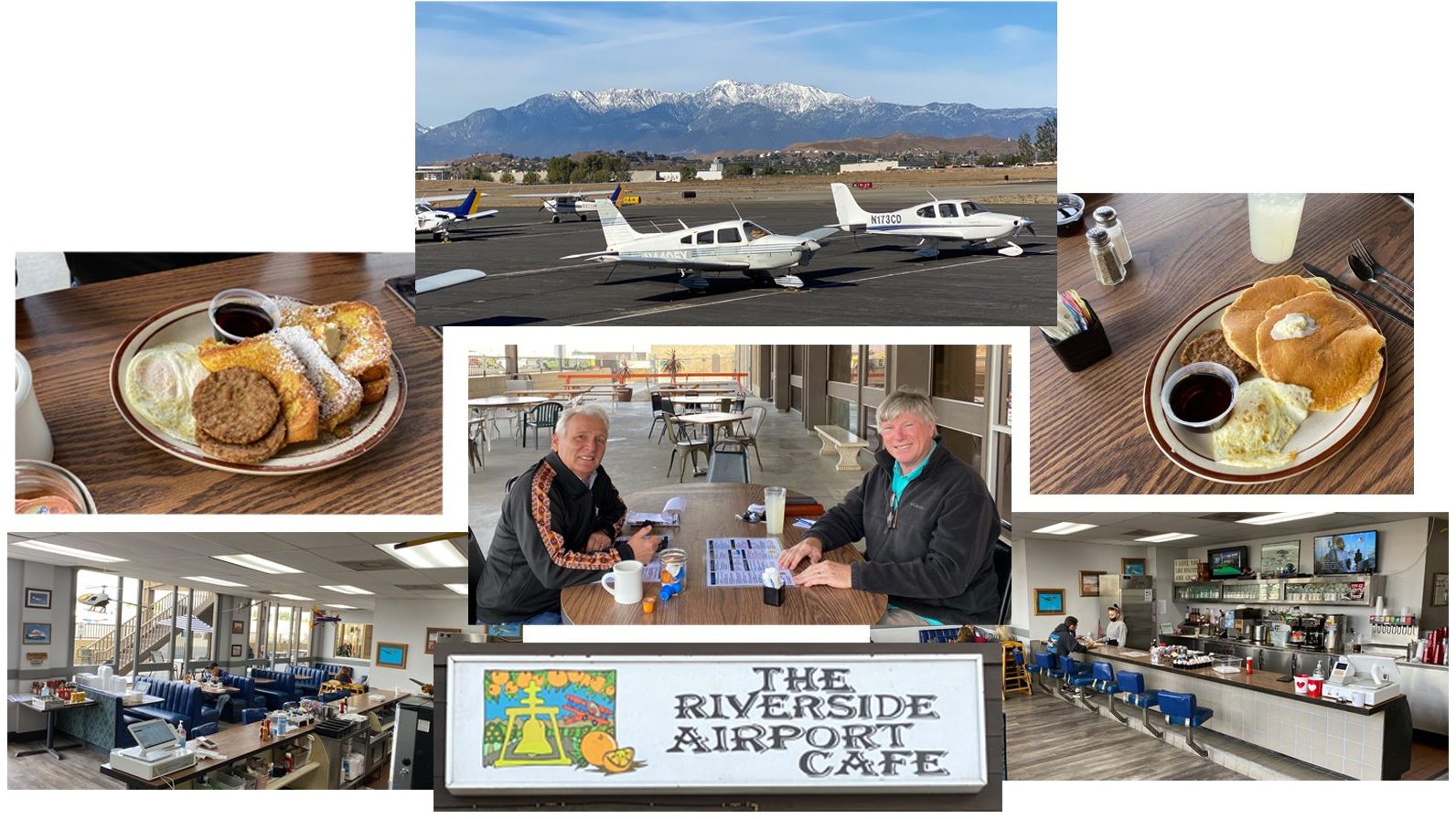 Having trouble finding that $100 hamburger with covid shutting everything down? Take heart, there are still some local options available… including French Valley, Hemet, and Riverside Muni, to mention a few. Yesterday we flew 3CD up to Riverside (KRAL) in about 40 minutes to fight off some of that covid fatigue. It's a great airport with a friendly tower, an ILS option if you want to get in some practice, and a challenging ODP if you're really looking to exercise those IFR skills.
Not surprisingly the on-airport café is called the Riverside Airport Café, open daily 6:30 am to 2 pm. Friendly and prompt service, both inside and outside eating options, and a wide variety of menu items will put a smile on your face. We each had one of the Senior Pilot specials…. guaranteed to get you closer to that max gross take off limit on your return home. When you drop in, say hi to Caitlyn for us.
Stay safe… and fly safe,
Ken & Gerard
Tell us about your favorite lunch spots! Send us your recommendations and stories (food pictures included!) to info@n173cd.com and we will publish them here as inspiration for others.
---
Maintenance update
Recently completed:

50hr inspection, including oil change & analysis
LH magneto overhaul and exchange (500hr IRAN)
Fixed the lower wing root fairing delamination
Replaced battery
---
Friendly reminder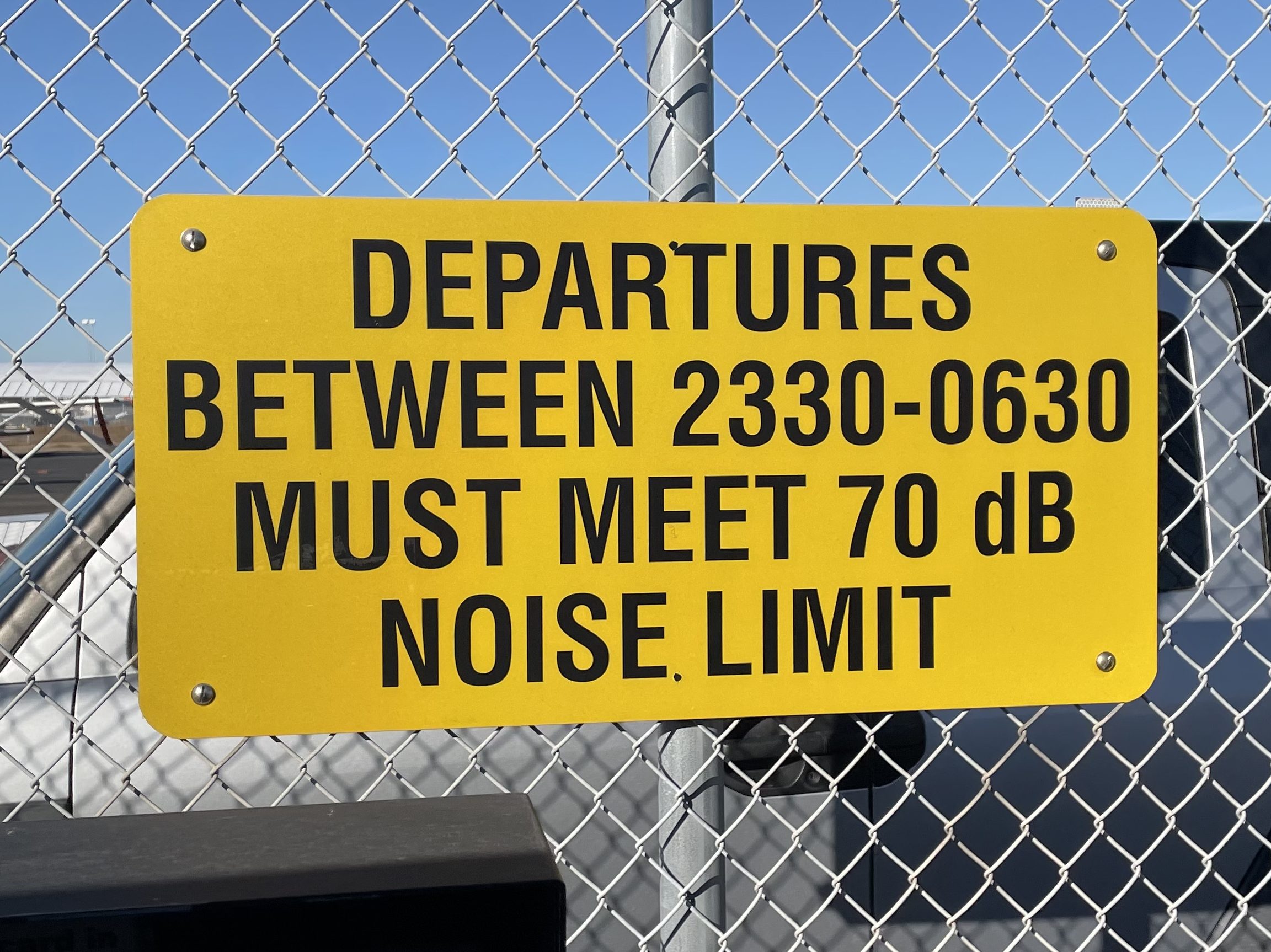 Please familiarize yourself with the noise abatement procedures and restrictions when departing early or coming back late in the day. We've received a "Noise Violation Notice" from the MYF airport manager. 3CD clocked in at 72.7dB during a early morning departure before 0630am. Future violations will come with a fine up to $250.00 that will be the responsibility of the pilot in command.
---
Here is your reminder to always book a standby schedule, even if your plans are not firm yet and may change. Lots of schedules get cancelled or rebooked. The odds are always in your favor.
Book your schedule today! Thanks for flying N173CD!
Happy Landings!
Phillip